< Back to projects page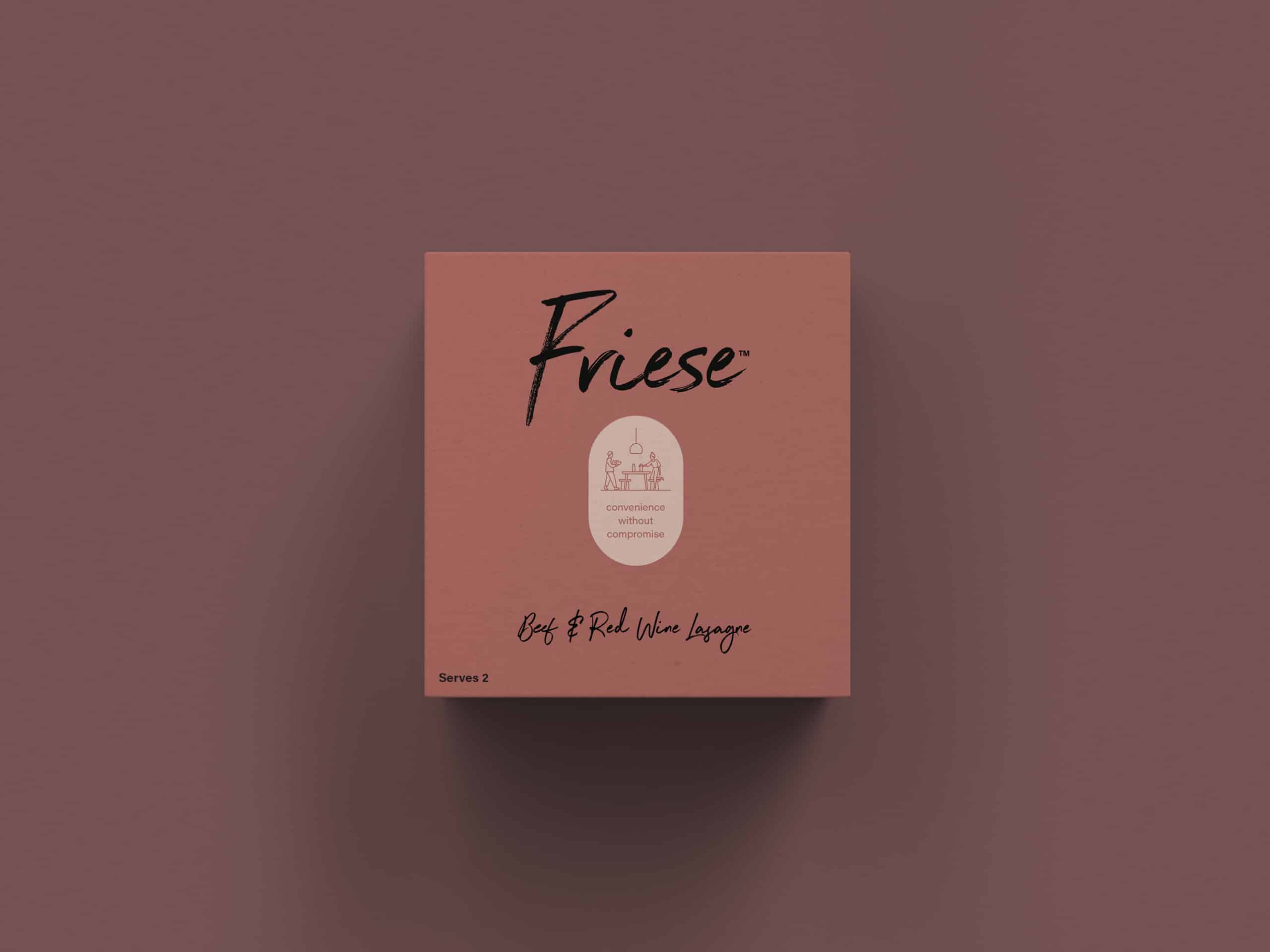 Friese
Luxury event caters, By Word of Mouth, took their delicious food offering to the frozen food home delivery market during the pandemic. Design Ensemble created the brand identity and packaging designs, shown below, along with 'Little Friese' – frozen meals for children.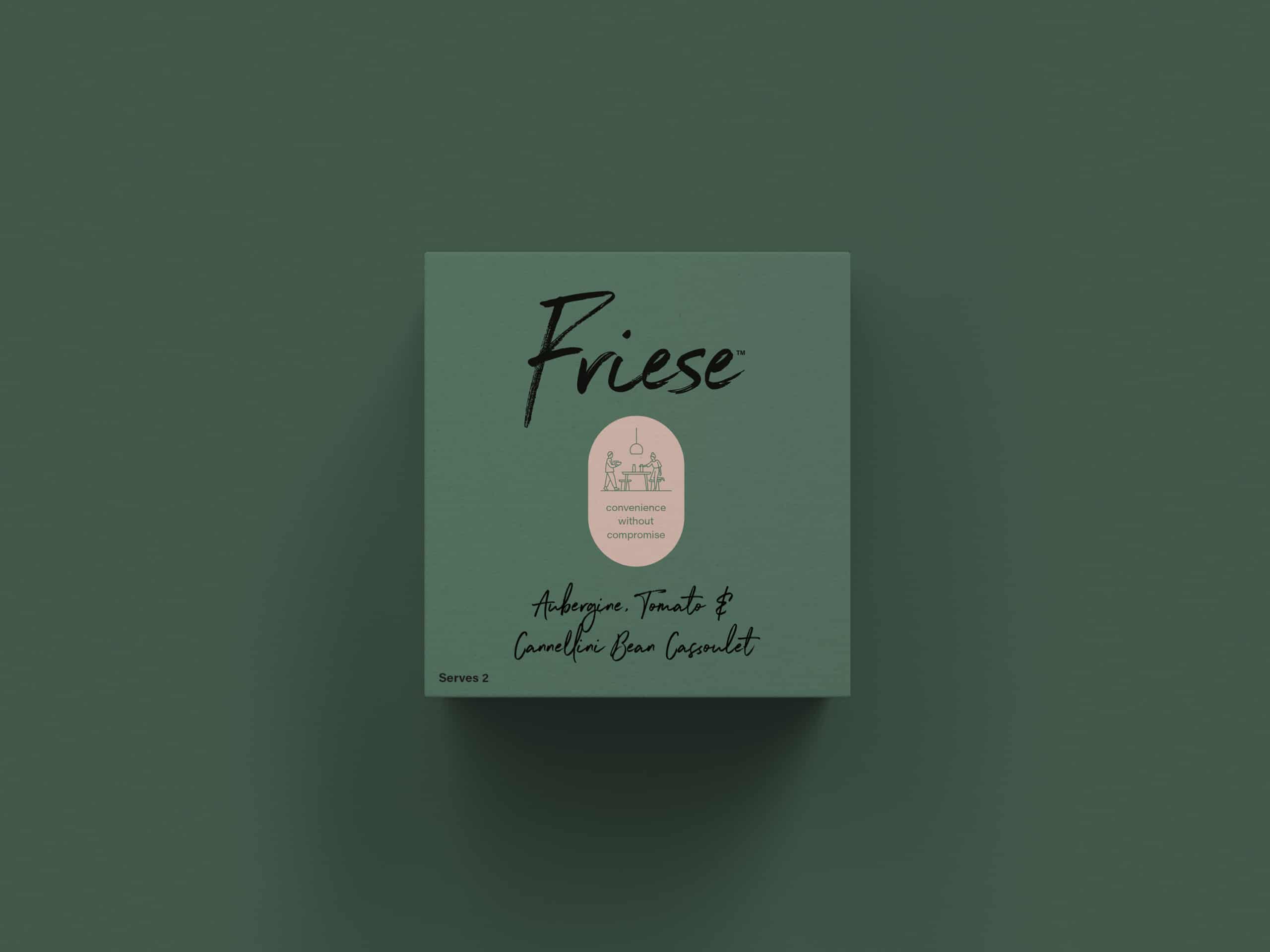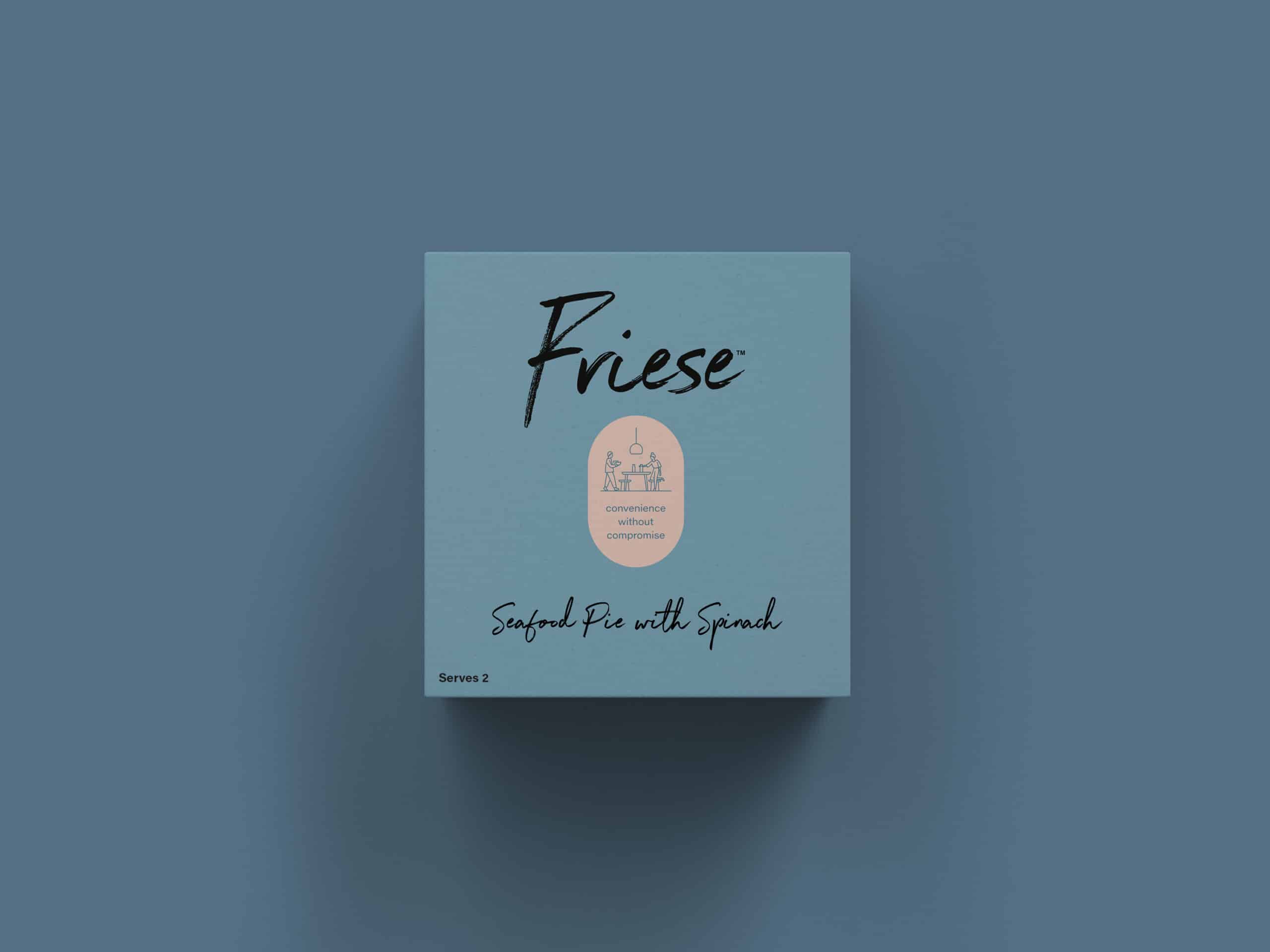 Little Friese – children's meals packaging design. Coloured stickers are added to show each meal variant.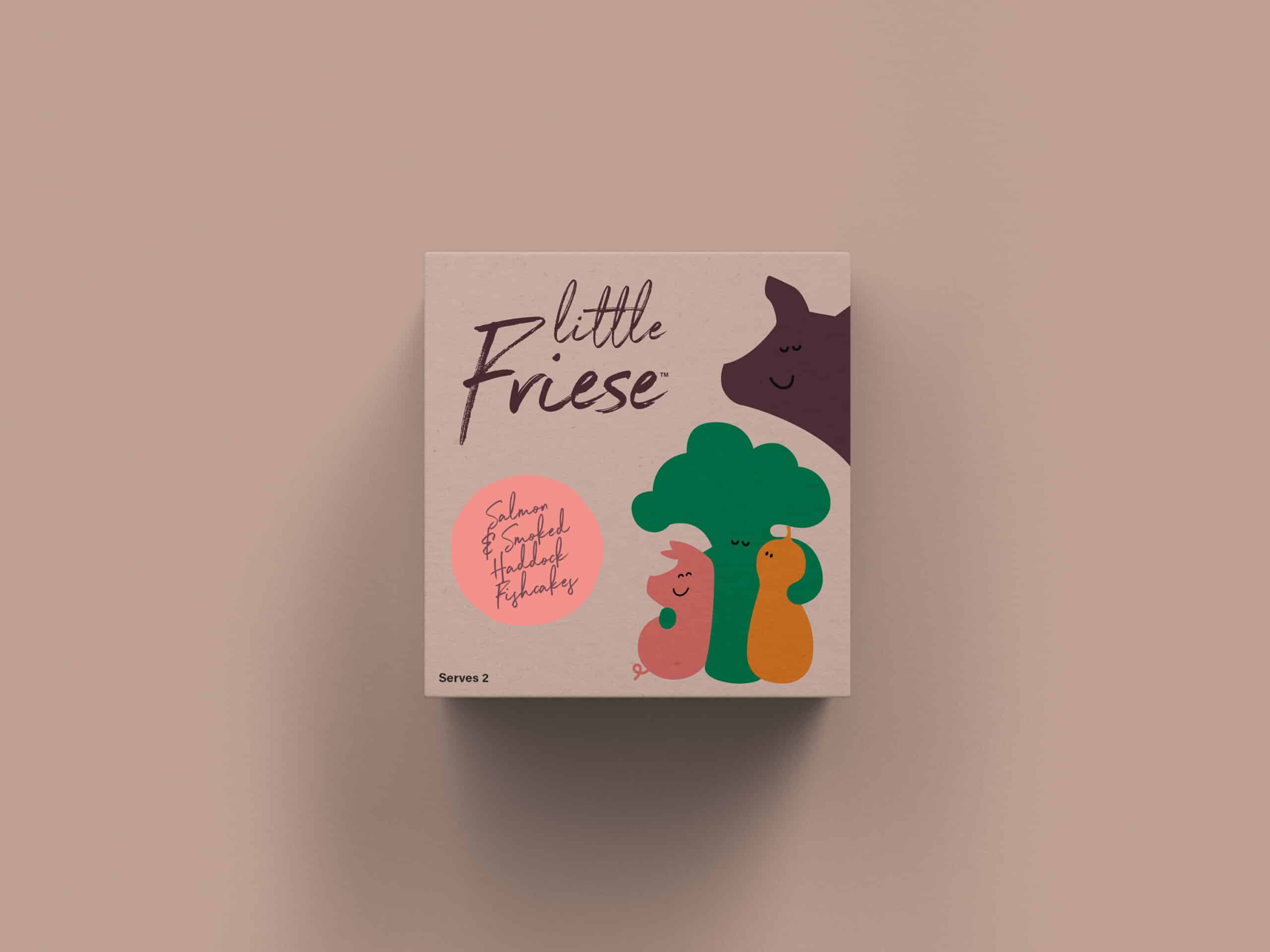 Sleeve side panel details.